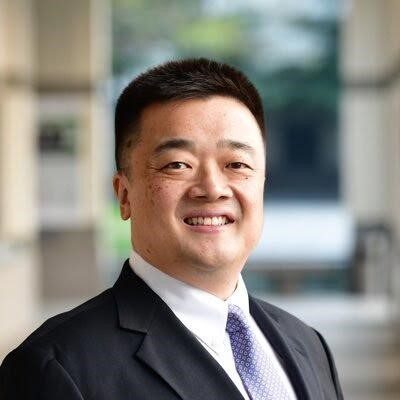 Bobby Lee is the Founder and CEO of Ballet Crypto, the cryptocurrency company behind the innovative REAL Series hardware wallet – the first and only with multi-currency support. Ballet celebrated a major milestone last month raising their $13m Series A round.
Previously, Bobby was Co-Founder and CEO of BTCC (also known as BTCChina), the first bitcoin exchange to launch in China. Mr. Lee started his career in Silicon Valley as a software engineer at Yahoo!, and led the development of the earliest online communities. He graduated from Stanford University with a B.S. and M.S. degrees in Computer Science, and was a member of the Mayfield Fellows Program. He earned an EMBA degree from CEIBS in China.
Tell us about Ballet's technology and how it differs from other wallets?
The Ballet REAL Series is a physical cold storage wallet for storing cryptocurrency and NFTs, which gives you full and exclusive control of your digital assets. A two-factor cryptographic private key is securely concealed on the physical wallet itself, which allows the wallet to function as a bearer asset like cash or gold.
Ballet wallets are different from others on the market, as they are simultaneously easy and safe to use. Sometimes complexity can be the enemy of security and can also deter a lot of newcomers in learning how to properly self-custody their digital assets.
How do you access your private key with BIP38 technology?
A user verifies the authenticity of their wallet via the Ballet Crypto app to access their digital assets. To specifically access your raw private key, the passphrase entropy and private key entropy must be combined via the BIP38 decryption algorith.
You're now offering NFT Consulting services – what does this include and how can it assist brands and creators?
We've created a holistic one-stop consulting strategy guiding teams throughout the turnkey process of applying NFTs to their business. From start to finish, our team helps with the development of NFTs for a business' needs. Regardless of the industry or sector, our expertise and experience will target maximum efficiency and effectiveness in our clients' goal optimization strategy.
It's no surprise that NFTs have become so popular over the past year, to the point it is deemed mainstream. Businesses, from small to large, are all recognizing the power of NFTs and its fundamental innovative technology. NFTs can help traditional marketing campaigns, such as offline and online campaigns. Company branding can also improve by shaping audiences' perceptions with the most innovative NFT tools. New sales channels can even open up by "wrapping" products into NFTs to expand into hard to reach markets.
From ideation, to preparation, to implementation, our team of NFT and marketing experts guides clients through a well planned strategy that fits best with their business needs. Check out our NFT services landing page here: https://www.ballet.com/nft
Download BIP 38 Official Primer PDF : Click Here